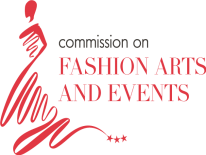 The Commissioners of The Commission on Fashion Arts and Events serve and represent the Fashion and Beauty industry in DC by advising and making recommendations to local government for the purpose of developing programming, resources, and strategies for a thriving fashion industry landscape in the nation's capitol. We encourage you to reach out to your Commissioners via the contact link on this page.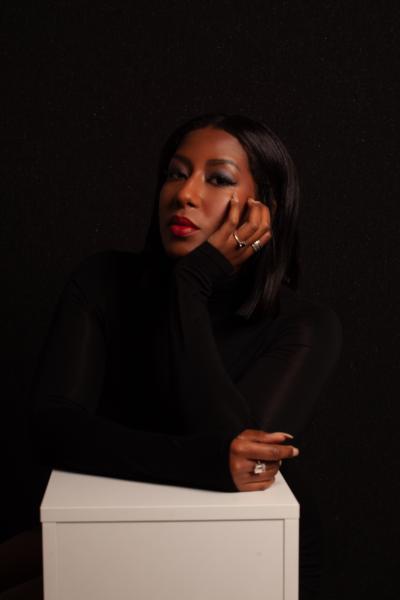 Lanaysha Jackson, "L"
Chairwoman of The Commission on Fashion Arts and Events
At-Large Committee Member
L. Jackson contributes more than 20 years of fashion industry experience composed of executive leadership in womenswear with an iconic national retail brand, fashion design work, the successful development of a 5 year full-time wardrobe styling client book, multi-state retail and wholesale luxury goods Account Management, small business consulting, and an Interdisciplinary Fashion education, to The Mayors Commission on Fashion Arts and Events. Jackson began supporting the initiatives of the Commission in 2016 as a DC fashion community member and small business owner. After joining the Retail Committee of the Commission she was selected as a Co-Chair on the committee. In 2018, she was appointed to Commissioner by Mayor Muriel Bowser and continued the work of her role on the Retail Committee. In 2019 Jackson was voted unanimously into the Vice Chair position of the Commission and has since been appointed by the Mayor to serve the DC fashion and beauty community as Chairwoman.
Brandon Andrews
Marketing and External Communications Committee Chair

Commissioner Brandon Andrews is a fashion model, former Capitol Hill staffer, and entrepreneur. He provides strategic council on communications, policy, and partnerships; helping entrepreneurs in the creative economy navigate local, state and federal government. Working at the intersection of entertainment and policy, he engages and advises thousands of entrepreneurs through casting for ABC's Shark Tank.







Maude Okrah
Commissioner
Maude Okrah is co-founder of Bonnti Inc., a beauty tech company focused on women of color. She started the company with childhood friend Simone Tetteh to give more women of color a voice and choice in beauty. The two built Bonnti into a successful on-demand beauty platform working with clients such as CBS, Warner Bros. Essence, and BET. They also launched Black Beauty Roster (BBR) as a means to create greater equity for Black beauty creatives in the TV, Film & Editorial world, while also increasing education around textured hair and darker complexions to the industry at large. She has been featured in Forbes, Inc, Buzzfeed, Variety, and Insider. She received the Women's Ceiling Crashers award from AT&T for her work with Bonnti. She is an alumnus of Emerson College.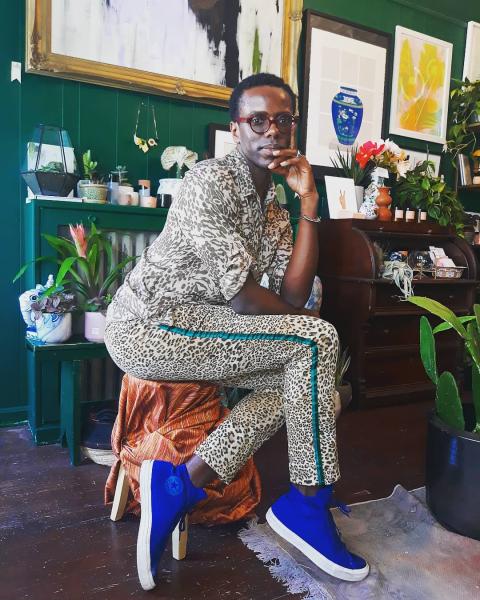 Eugene Simms
Commissioner
Commissioner Eugene Simms is a native Washingtonian with over ten years of experience evolving from personal styling to costume design for theater and film. He frequently advises local non-profit organizations, boutiques, and small businesses such as The Black Mental Health Alliance, Goodwill, and Fia's Fabulous Finds.
Through his work with prominent fashion show producers in DC, Commissioner Simms has collaborated with various designers and models in several events such as Indie Fashion Week DC, The District of Fashion, and Lord & Taylor's live shows. He has also appeared as a featured guest stylist on local cable for television shows such as 'Style Access' and co-hosted a pilot television show called 'In Pursuit of Fashion, Food & Fun'. Additionally, Commissioner Simms has worked on both national & local productions such as 'The Color Purple: The Musical' and 'When Boys Exhale'. He has also designed costumes for short films 'Cinnamon' (Official Selection for Los Angeles Cinefest), 'Super Bella' (Official Selection for Washington DC Filmfest), and 'Black Women in Opera: The Legacy of Royals', as well as feature-length film 'The Souls of Black Pebbles'.
Commissioner Simms' personal and professional philosophy is "Style is a reflection of EVERYTHING you are individually. Whatever you choose, make it authentic, adaptable, and simply YOU."