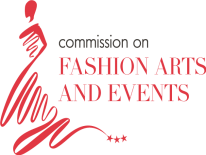 The Commissioners of The Commission on Fashion Arts and Events serve and represent the Fashion and Beauty industry in DC by advising and making recommendations to local government for the purpose of developing programming, resources, and strategies for a thriving fashion industry landscape in the nation's capitol. We encourage you to reach out to your Commissioners via the contact link on this page.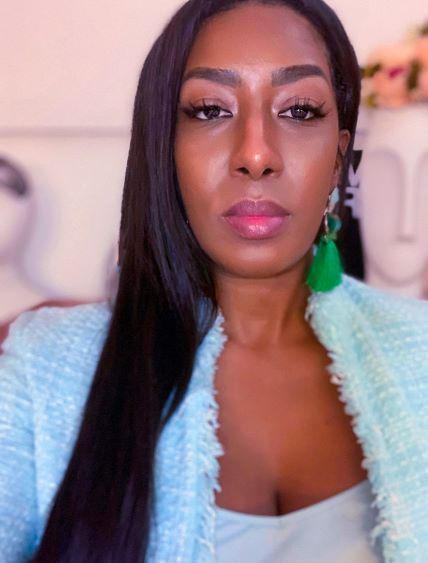 Lanaysha Jackson, "L"
Interim Chairman of The Commission on Fashion Arts and Events
At-Large Committee Member
L. Jackson contributes over 20 years of fashion industry experience composed of fashion design work, the successful development of a 5 year full-time wardrobe styling client book, multi-state retail and wholesale luxury goods Account Management, small business consulting, and an Interdisciplinary Fashion education, to The Mayors Commission on Fashion Arts and Events. Jackson began supporting the initiatives of the Commission in 2016 as a DC fashion community member and small business owner. After joining the Retail Committee of the Commission she was selected as a Co-Chair on the committee. In 2018, she was appointed to Commissioner by Mayor Muriel Bowser and continued the work of her role on the Retail Committee. In 2019 Jackson was voted unanimously into the Vice Chair position of the Commission and has since been appointed by the Mayor to serve the DC fashion and beauty community as Interim Chairman.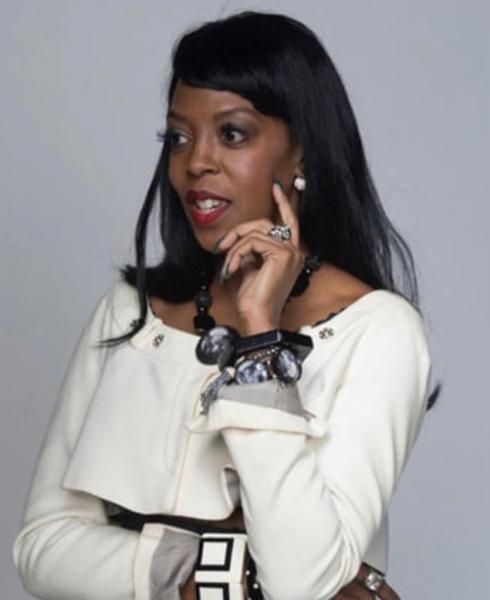 Mariessa Terrell
Vice Chair
Retail Development and Innovation Committee Chairman
Vice Chair Terrell is a native Washingtonian and co-founder of the Commission on Fashion Arts and Events. Since drafting Bill 17-173 to create the CFAE in 2006, Mariessa has worked to brand the District of Columbia as a fashion destination. In addition to her DC government work, Mariessa has been practicing law for over 20 years specializing in trademark, licensing and contract services. An alumnus of Howard Law School, Mariessa returned to HUSL in 2015 to teach fashion and trademark law. Presently, Mariessa produces #DCisFashion, an episodic DCN tv show profiling DC creatives and educating them on ways to protect their creativity using intellectual property law. In addition, to her work in fashion, Mariessa services as Director of the High Tea Society mentoring program for DC girls.
Emilia Ferrara
Careers and Education Chairman
Commissioner Emilia Ferrara is a born-and-raised Washingtonian, an author, editor and teacher, and has worked as a fashion journalist for over 10 years. After attending the National Cathedral School, she earned her B.A. in English and Philosophy from Georgetown University, graduating Cum Laude. She immediately matriculated to Columbia's Graduate School of Journalism, where she earned her masters and began working at T: The New York Times Style Magazine. In 2016 Ferrara founded Capitally Magazine, an online publication reporting on sustainable fashion, green beauty and wellness. Ferrara's first book, Mag World: Mad Magazines, Fad Fashion, Bad Beauty and Finding the Way Out was published in 2017 by Gilbert Robinson. In 2019, the D.C. Sustainable Fashion Collective invited her to be a board member. In addition to her role as board member, she currently serves as editor-in-chief of Capitally Magazine and is an adjunct at Georgetown, teaching fashion journalism.
Brandon Andrews
Marketing and External Communications Committee Chair
Commissioner Brandon Andrews is a fashion model, former Capitol Hill staffer, and entrepreneur. He provides strategic council on communications, policy, and partnerships; helping entrepreneurs in the creative economy navigate local, state and federal government. Working at the intersection of entertainment and policy, he engages and advises thousands of entrepreneurs through casting for ABC's Shark Tank.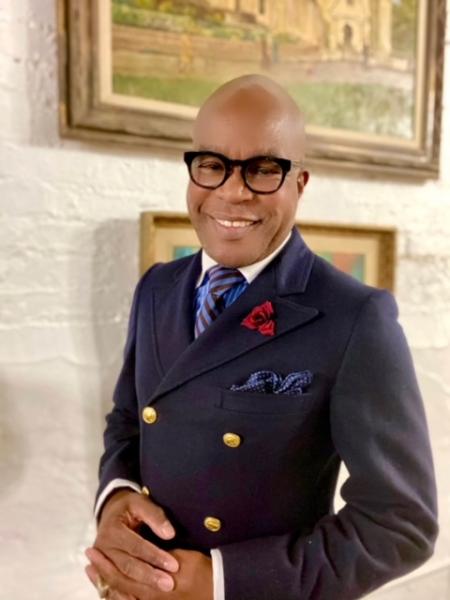 George Worrell
Marketing and External Communications Committee Co-Chair
Commissioner George Worrell serves the District of Columbia as a fashion style media correspondent, creative, and workforce development and career preparation leader. He has championed "dress for success" initiatives through projects such as Discovery Channel's 'Say Yes to the Prom' annual prom give-back campaign with stops in Miami, Los Angeles, New York City, and Atlanta, where he managed style choices and alterations for students. In addition, he has hosted DC's Marion Barry Summer Youth Employment Program (MBSYEP), and has also on spoken on Career Development Day at various local schools, including Anacostia High School, Yeshiva University, and DC Incarcerated Youth. Commissioner Worrell also staged the inaugural events for Former Mayor Adrian Fenty, as well as an event for the Israeli Prime Minister Benjamin Netanyahu. Currently, he serves as a board member of the Harlem Justice Center.


Maude Okrah
Commissioner
Maude Okrah is co-founder of Bonnti Inc., a beauty tech company focused on women of color. She started the company with childhood friend Simone Tetteh to give more women of color a voice and choice in beauty. The two built Bonnti into a successful on-demand beauty platform working with clients such as CBS, Warner Bros. Essence, and BET. They also launched Black Beauty Roster (BBR) as a means to create greater equity for Black beauty creatives in the TV, Film & Editorial world, while also increasing education around textured hair and darker complexions to the industry at large. She has been featured in Forbes, Inc, Buzzfeed, Variety, and Insider. She received the Women's Ceiling Crashers award from AT&T for her work with Bonnti. She is an alumnus of Emerson College.