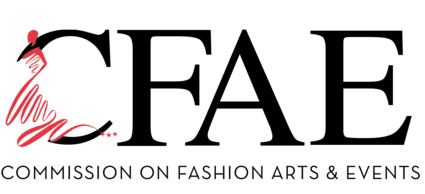 Dear DC Fashion and Beauty Community,
Somehow, Spring is just around the corner. It's as if life itself is on pace with the fashion calendar. While that pace used to be one of the most invigorating elements of the industry, it is now cause for restlessness in many of our small fashion and beauty businesses. There is much work to be done in recovering from the disruption of the entire industry in 2020. While eCommerce emerged as a victor of the pandemic's effects, it presented a new set of challenges for Makers and business owners who were not yet prepared to serve customers exclusively online. Educators and students in studio classes and salons had to pause and await next steps in completing the training necessary to join the workforce as professionals. Storefronts, once filled with shoppers, became a space where owners worked and reworked the plan to save their brick-and-mortar while translating the in-person customer service experience into a virtual one. Designers were segmented into those who continued to produce collections in hopes of remaining unaffected by Force Majeure clauses, those who immediately integrated the production and sales of face masks into their online shops, and those who used the time of shelter-in-place to dream bigger in preparation for fashion's inevitable reemergence. At the core of this crisis was the fact that the health of each person in our community, and that of our families, held us captive in the moments that brainstorming our next steps did not. We all shared in this strait.
On February 9th, I testified as the Interim Chairwoman and representative of The Commission on Fashion Arts and Events in the 2021 DC Council Performance Oversight Hearing. Among the reporting of facts and figures in our operations as a Mayoral commission, I also had the privilege on responding to Council on the position of Fashion in DC in contrast to its amassed economic value and tenacity. In response to the question of the commission's priorities for 2021, edited here for context, I answered: To effectively stabilize the Fashion and Beauty industry within the DC economic strategy in name and opportunity, fulfilling the mission to establish a space for DC's own fashion and beauty creators and retailers to exist and thrive. To enhance DC Recovery efforts, pin-pointing fashion and beauty business needs. To engage adjacent agencies for the purpose of creating, delivering, and amplifying opportunities for DC's Fashion and Beauty community. In my verbal testimony, I affirmed that while global brands and big retailers have been challenged, some leveled by COVID-19, the District's independent fashion and beauty businesses have shown a remarkable measure of enterprise and resilience - pivoting business operations, creating collaborative shopping experiences to ensure profitability against reduced foot traffic, and to create a customer service experience for clients and customers now shopping their brand from a distance. So much more could be said about the endurance of DC's fashion and beauty economy but, on behalf of the commission, I will close with this. The Mayor's Commission on Fashion Arts and Events will move fashion business forward in Washington, DC.