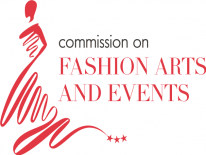 Last Date:
Location:
1350 Pennsylvania Avenue, NW, Washington, DC 20004
Details:
Please join the Commission on Fashion Arts and Events for our in-person monthly public meeting!
Featuring Special Guest Theresa Watts, Founder of Lettie Gooch
About this event
Please join CFAE as we meet in-person for our monthly public meeting. In this meeting, we will cover our usual agenda, checking in on Commissioner projects and providing updates on behalf of the Commission as a whole. We advise you to please enter the building through the D Street Entrance (located on the backside of the building), as the front entrance may not be open. Please note that you will be required to show proof of vaccination and go through a security checkpoint upon arrival.